7 Things to Do Once You're Engaged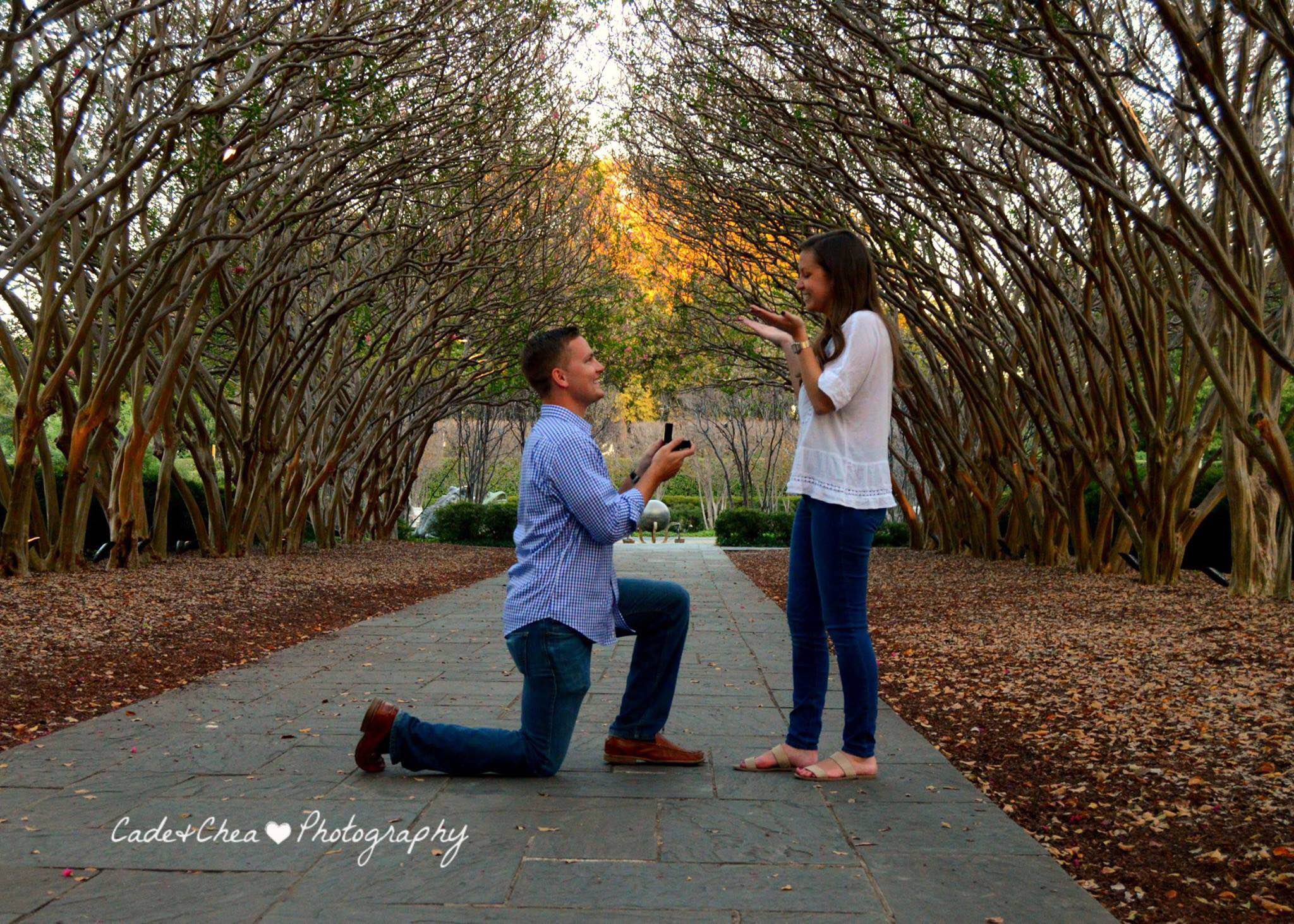 Getting engaged is a rush that can last days or even weeks! It's easy and normal to get carried away with the moment and be uncertain of what you should do next. There's family and friends to announce your wonderful news to and a wedding to plan.

To make your life easier so you can stay on cloud nine Aura Diamonds has put together a short to-do list to help you get started!
The Day After You Say Yes:
Wait to Tell the World
As soon as you announce your engagement things will get crazy and fast! Before announcing your happy news to the world have a private celebration of your own. Give it some time to really sink in and then slowly bring those you are both closest with in on the secret.
If you keep the announcement dinner or party small and casual you can be creative with how you make the announcement. Starting small gives you both a chance to really celebrate the news with those you care about most.
Get Your Nails Done
Nerves take a toll on your nails and you want to look great when you make the announcement. All eyes will be on your perfect engagement ring – which sits on your hand of course! Your hands will receive a lot of attention in the days and weeks to come so make sure they look their best!
If you have the time book a nail appointment and make a day of pampering yourself before announcing your wonderful and life changing news!
The Selfie-Announcement
Anyone who's ever seen an engagement announcement on social media knows the selfie we're talking about. The gorgeous close-up of the ring on your finger to tell the world you said yes to spending the rest of your life with the person of your dreams.
These perfect selfies don't happen by accident! They take time and preparation.
Find a backdrop that doesn't distract from your perfect engagement ring! Decide whether to use props, hold hands with your fiancé, or just turn it into a solo shot of your ring on your hand. Be sure to use good lighting to show off the brilliance of your ring.
However, you decide to tackle the selfie-announcement be sure your hand and ring are in clear focus.
Caring for Your Engagement Ring:
Keep Your Sparkle Shining
Despite their touch exterior and longevity diamonds attract dust and dirt just as any other stone world. This dampens the sparkle of a diamond, but there's an easy fix!
Soak your ring in a mild dish soap for about half an hour. Then wash it gently with a child-sized soft bristled toothbrush. This will ensure your diamond always sparkles.
Bonus Tip: When it's not on your finger store your diamond engagement ring and any other diamonds separate from other pieces of jewelry. Diamonds are very tough and may scratch other pieces.
Give Your Ring a Home (Or several)
When possible the best place to store your ring is in its original packaging. This protects the ring and the diamond for damage, but it can become really annoying to carry a ring box with you at all times.
Instead, pick up a few ring dishes that suit your style and give them homes in different places where you might take your ring off. Be careful placing the plates too close to sinks and drains, because no one wants to watch their beloved Engagement Ring Dallas fall from their reach.
After the Big Announcements:
Savor the Moment Together
After the initial excitement of getting engaged wears off it's easy to get bogged down with wedding plans and other choices, but don't get so caught up in the moment that you forget what you're really celebrating.
Be sure to include couple time in the schedule and maybe even take a day trip or a weekend getaway together.
Don't be in a rush to plan your wedding all at once. Go at the pace that works for you and don't let anyone rush you.
Banding Together
With the perfect engagement ring on your finger it's time to start considering wedding bands, if you haven't already. Shopping for wedding bands can be easy if you decide on the style together before you begin shopping. Decide on the metal, over all appearance, and whether you want a traditional stoneless bands or wedding bands with preset stones.
As with every step of the process, take time to savor the moment and enjoy it. This should be a happy time for you both!
Best wishes and good luck from Aura Diamonds!