Pear
The pear diamonds is arguably the most uniquely cut diamond used in engagement rings today. Pear diamonds wholesale in Dallas and Fort Worth, TX. Best prices and custom design.

Pear2030
Pear2030
Pear Diamonds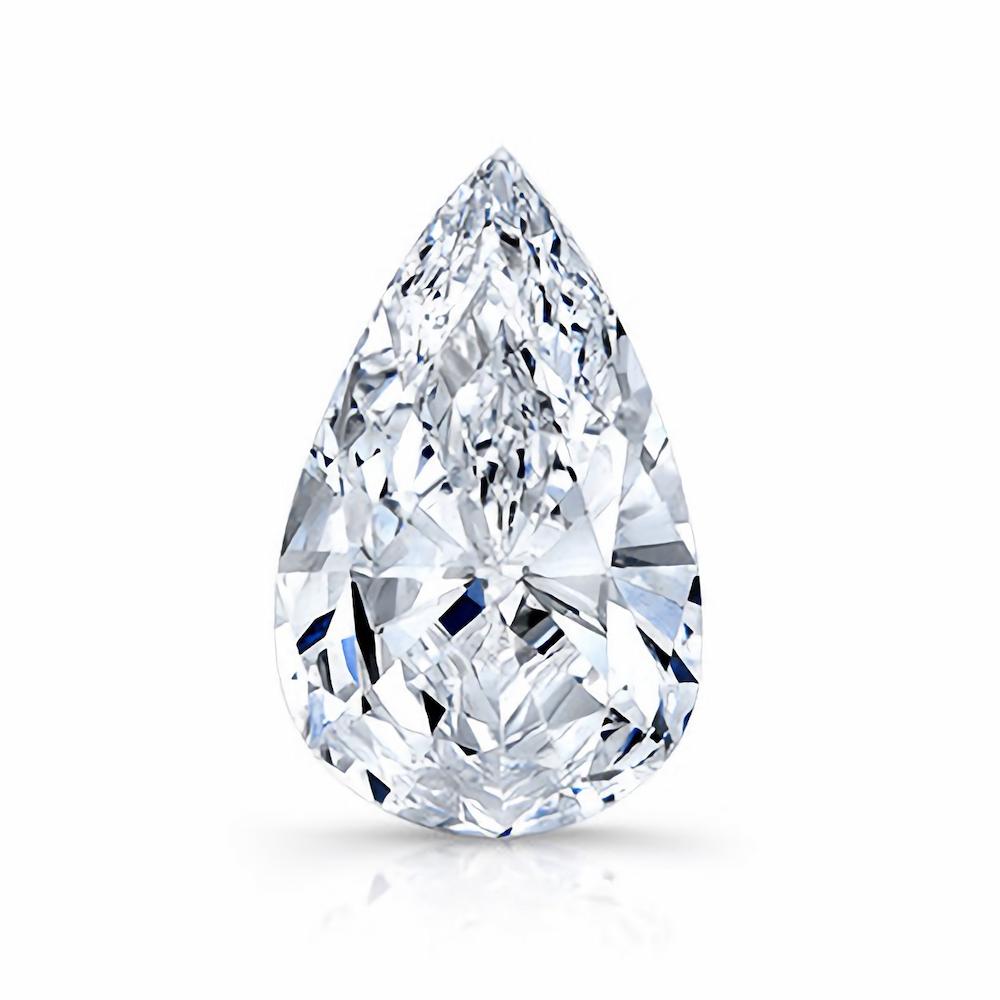 The unique shape of the pear shape diamond and it's brilliances combined one of kind look that capture once imagination
The Pear cut diamond gives the diamond a tear shape where one end is pointed, the other rounded, which together creates the silhouette of a drop.
The brilliance of a pear shaped diamond will depend on how skillfully and qualitatively the cut is made, because such a complex shape requires especially precise execution. Only the best jewelers can make such a diamond and give it the shape of a pear shaped diamond. The play of light is affected by the location of the diamond, the shape of the facets, as well as the symmetry of the upper and lower parts of the gem. The parameters determining the harmonious appearance and refraction of light in a pear shaped diamond also include the ratio of its length and width. An elongation factor of 1.5 is considered to be ideal as the most optimal.
The unusual shape of a pear cut diamond makes teardrop-shaped diamonds highly sought after in the jewelry industry. They look spectacular in pendants and earrings, as well as engagement rings. Like any elongated gem, a pear cut diamond is ideal for rings as a single stone or as the center of a composition of several diamonds. With its original form, it visually gives the hand elegance and sophisticated silhouette. We are now seeing great demand for the purchase of a pear shaped diamond in Dallas, due to the uniqueness of the ring and unusualness.
A pear cut diamond is a very spectacular gem that blends perfectly with different metals. With proper care, a pear cut diamond will not lose its beauty, and also can be passed on from generation to generation as a family value.
Pear Cut Diamonds Dallas TX
The pear diamonds is arguably the most uniquely asymmetrically cut diamond used in engagement rings today. Dating back to the 15th century, the pear shape has a classic look on its own. The simple round bottom and pointed top has created some very impressive engagement rings. The typical one carat pear shape diamond looks larger than a round brilliant. It may be for that reason so many love it.
The rounded portion of the pear diamond cut very much like a round brilliant diamond. Diamond cutters have to be extremely careful when cutting a pear shape and maximizing its brilliance. In Dallas, Texas we have notice that our educated customers are looking for brilliant pear shapes without the bow-tie. The bow-tie is the dark area or shadow in the lower bottom portion of the diamond that is in the shape of a bow-tie. When the diamond cut too deep or too shallow light will not reflect or refract light properly. But when it is, the pear diamonds sparkles like no other.
Pear Shaped Diamonds Dallas
When choosing a pear shape diamond it is also important to look at is width and length. Two one carat pear shape diamonds can look completely different. If the diamond is cut too long and narrow it may lose its pear shape appeal. A pair shape should not look skinny.
However, wider pear shapes have been more preferable than the skinny ones. But there is a limit to how wide a pear shape should look before it gets to flat. The danger to both off cuts is the point. The tip of a pear shape may be compromised too pointy or flat. The most desirable length to width ratio is 1.50-1.70.
The natural shape of the pear shape draws your eyes from the round brilliant bottom to the point like a star on a Christmas tree. Depending on how you choose a design for your engagement ring, the pear cut diamonds can help create a modern look. With its sleek angle and point, all the way, to a design that flows with its organic rounded shape.
Regardless of the design you choose pear diamonds. The tip of the pear diamonds should be protected by a chevron. Because it ensuring a safer and more protected fit. So, if you need to buy 1 carat pear shaped diamond or 2 carat pear shaped diamond you can contact our manager below.

Engagement Rings price for pear cut diamond in our store:
These are a few examples of pear diamond shapes that are used in engagement rings. You can see all kinds of engagement rings for inserting a pear diamond shape in our store!
A pear shaped diamond is a combination of a traditional round diamond and an elongated form of marquises diamond, it was popular in the late Renaissance, the contours of which resemble a tear or a drop. The female hand, decorated with a pear shaped diamond engagement ring, resembles the figure of a ballerina with its outlines and looks particularly feminine and attractive.
The lucky owners of such luxurious pear shaped diamond engagement ring surrounded by smaller diamonds are American actresses as well as TV series stars. Most actresses and pop stars always choose just such engagement rings, due to their unusual shape and attractiveness.
A pear shaped diamond is chosen not only by actresses and pop stars, but also by crowned ladies. For example, the Prince of Monaco chose a superb 2 carat pear shaped diamond ring as a present for the chosen one. Such a choice of diamond shape and ring is a choice worthy of a princess.
You can buy in our store such a pear shaped diamond engagement ring, without being a star or a prince. In our store you can become the owner of a pear shaped diamond engagement ring, no worse than pop stars! A wide range of pear shaped diamond rings will help you create your unforgettable custom ring.
Where can you buy a pear diamond in Dallas?
The price of a pear shaped diamond consists of 4 indicators: size, color, clarity and quality of cut. It should be noted that for a pear shaped diamond, two characteristics must be checked: polishing and symmetry, which give information about the quality of the cut. On our website, prices including size, color and purity are summarized and the average quality of processing is taken as a basis.
The process of buying a pear shaped diamond is no different from a regular purchase in a jewelry store. The offers on the website are constantly updated and relevant today - tomorrow may already be sold. If you need a pear shaped diamond of specified characteristics, it is advisable to pre-select the appropriate option and book it on our website.
In our catalog a large selection of pear shaped diamonds of various weights. The most popular gemstone weight on the market is 1 carat pear cut diamond. The catalog contains a large number of diamonds of various characteristics of a pear cut diamond. But if with a wide choice it is difficult to pick up a pair of inserts close in parameters for earrings or engagement rings. In such cases, write to us using the site or contact our managers.
So, you can buy pear diamond shapes in Dallas at our store. We have a large assortment of choices for this shapes of diamond in terms of price, carat, clarity, color and certificate. Also, you can select the desired diamond in depth, symmetry, polishing and other parameters. If you want to buy the right pear diamond with brilliance and fire, come to our store or leave a question to our managers.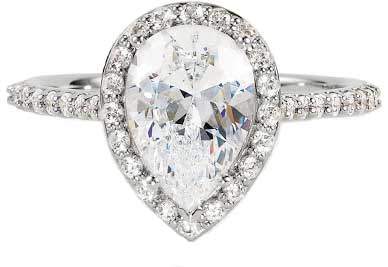 Testimonials
Our mission is to bring our customers
the highest level satifactions but don't take our word for it