Radiant
The radiant cut diamonds is arguably the most uniquely cut diamond used in engagement rings today. Buy radiant diamonds at the best wholesale price.

Radiant2030
Radiant2030
Radiant Diamonds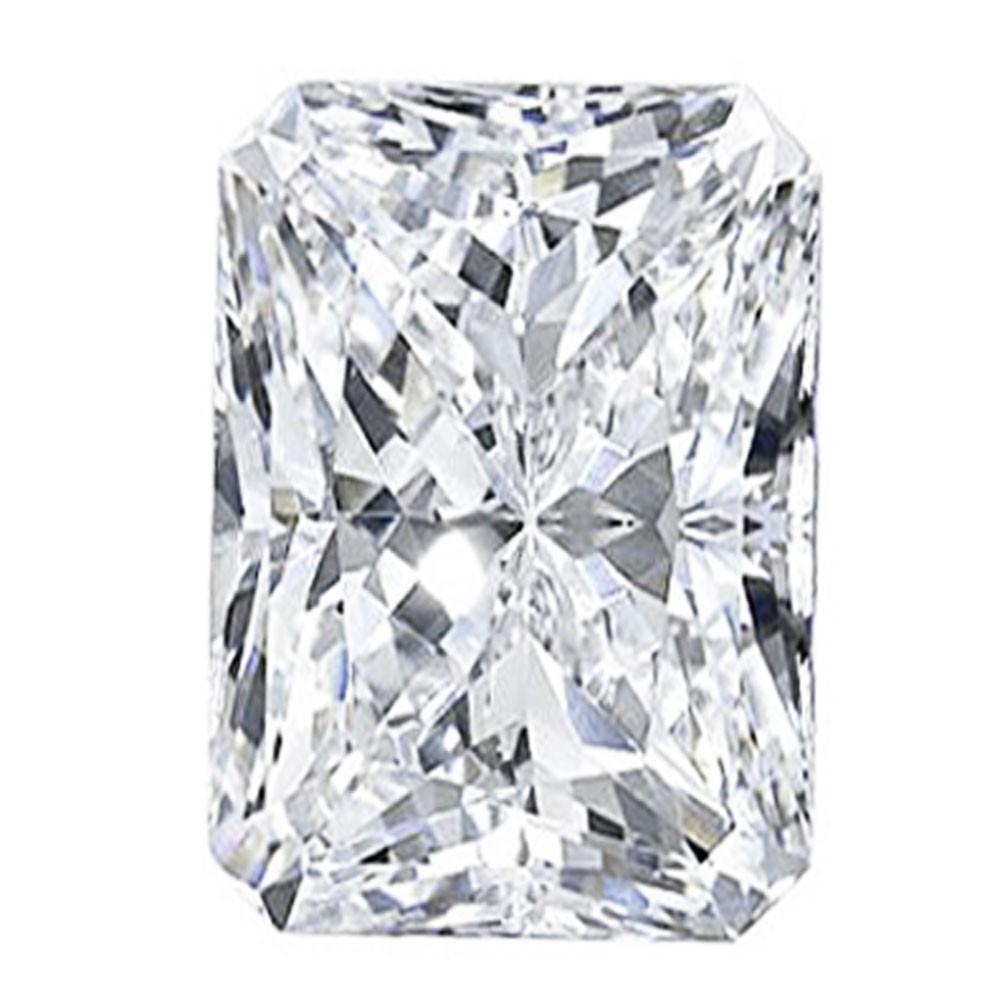 Radiant Cut Diamonds combine the stylish square or rectangular shape with the brilliance of the Round Cut.
Radiant diamond is the embodiment of the elegance of two facets, namely: an emerald diamond and the radiance of a round diamond. It was the first square diamond with diamond-like facets on the crown and pavilion of stone, which provides a special saturation of radiance and elegance.
The shape of radiant cut diamonds varies: in some stones it is square and in others it is rectangular. The radiant cut diamond is considered to be a more gentle option than other forms of square cut because its additional faces help to hide inclusions. Due to the significant diamond of the radiant cut diamond, it seems that this stone has a better color than a diamond with a simpler cut.
Radiant diamonds are known for their radiance, play of color and saturation. To achieve the correct reflection and refraction of the rays, the jeweler is required perfect accuracy of movements. The owner of the radiant cut diamond is, as a rule, an energetic, spiritualized, sociable and cheerful person. As a rule, radiant diamonds are used as the main stone in the engagement ring, and are very in demand among our customers.
Radiant Cut Diamonds Dallas TX
It may be hard to believe but the radiant diamonds is a relatively young shape. In 1977, Henry Grossbard, a master diamond cutter, created a diamond that would combine the fascination of the emerald cut. And the brilliance of the round, calling it the Radiant Cut Diamonds. Before 1977, there was not as many options for a rectangular shaped brilliant diamond. The radiant diamond has 70 facets and does not have to be rectangular. The radiant cut diamonds can be more square with a ratio of 1 to 1.05 and can be rectangular with a ratio about 1.3 - 1.5 to 1.
Either way, this patented cut is very vivid. What makes this diamond different from all others? First off all, that is the brilliant facet pattern has been cut into the crown and the pavilion. The nature of the facet arrangements makes it more difficult to see inclusions inside the diamond, it`s make a perfect choice for the shopper on a budget. Because the diamond does have a patent on the cut and the diamond may be referred as a Cut-Cornered Square by some diamond grading laboratories like GIA or AGS. If the ratio is greater than 1.05 the diamond will be referred as a Rectangular Brilliant.
Radiant Cut Diamonds Rings
In Dallas, Texas we are seeing more requests for the rectangular radiant cuts than the square. The long look is very desirable and has tremendous sparkle when design an engagement ring with a radiant cut, one popular method is to add a trilliant on either side of the radiant a unique three stone look.
The sharp style of the triangle pairs itself well with long look and cut corners of the radiant. Radiant cut diamonds have been used to make some amazing eternity bands as well on average a radiant cut eternity band is 5 - 7 carats of diamonds around the finger. The radiant cut diamond is an excellent choice for earrings and pendants or whatever your jewelry needs may be.

What is a radiant cut diamond?
Radiant diamond is a unique gift that can tell the recipient a little more than even the most eloquent words. For many centuries, it was a diamond that all men and women wanted to buy - it is a symbol of energy, power and success. This is a stone that was created specifically for the winners - the talisman of many strong personalities. And if earlier the sale of radiant diamonds was limited, today the online diamond store will be able to provide radiant cut diamonds in a wide range.
A radiant diamond, faceted in the shape of a rectangle, often a square with beveled corners, striking in its brilliance and refracting a lot of light is very popular today. The Radiant cut diamond is a combination of stepped and traditional diamond cut, a combination of long, short and triangular faces. No one will remain indifferent from the impeccable sparkling radiant diamond, inlaid in yellow gold and surrounded by two transparent rectangular stones.
So, you can buy radiant diamond shapes in Dallas at our store. We have a large assortment of choices for this shapes of diamond in terms of price, carat, clarity, color and certificate. Also, you can select the desired diamond in depth, symmetry, polishing and other parameters. If you want to buy the right radiant diamond with brilliance and fire, come to our store or leave a question to our managers.
Engagement Rings price for radiant cut diamond in our store:
These are a few examples of radiant diamond shapes that are used in engagement rings. You can see all kinds of engagement rings for inserting a radiant diamond shape in our store!
Radiant diamond is a rather rare stone due to the specifics of its cut, however, it is popular among the stars due to its sparkling beauty. Most movie and pop stars buy engagement rings in a vintage style, the main decoration of which is a radiant cut diamond in a brilliant frame of curly inlay made of small diamonds. Also, in the engagement ring composition, can be inserted a radiant cut diamond size of 1 or 2 carats, created by individual order. At present, elegant and laconic engagement rings are in demand, made in a modern style or vintage, whose glamorous geometric motifs are perfectly matched by a 3 carat radiant diamond.
As a rule, engagement rings contain many unique details, small stones that adorn precious metal. Like other shapes with a square contour, a radiant diamond is the perfect choice for a girl with flawlessly long fingers. Radiant diamond is very comfortable in everyday wear - thanks to the beveled corners, a diamond of this shape is easy to mount and less prone to chips. Such a diamond will be a good gift, or the main stone in the engagement ring.
Testimonials
Our mission is to bring our customers
the highest level satifactions but don't take our word for it