Engagement Rings Dallas

The most popular purchase among our clients is our custom diamond engagement rings. A diamond in the center of an engagement ring can inflame the feelings of any person you love. The peak of fashion this season is the pear cut diamonds and oval cut diamonds in an engagement ring. These rings are available both online and in-person at our Engagement Ring store at the Dallas location, whatever engagement ring type you're looking for, we have it! From modern on-trend engagement rings, custom engagement rings to classic engagement rings and vintage engagement rings.
Why are we the best Engagement Rings Store in Dallas, Texas?
You can see for yourself that we have over 165+ reviews 5 stars Google Reviews and make sure we are the best Wholesale engagement rings store in the Dallas, TX.
Read articleas for better education:
Tips for Finding Engagement Rings in Dallas
We pride on being diamond experts which means that we're happy to share our insight and knowledge of the industry with our customers. Here are some tricks of the trade that you should keep in mind when considering your options:
Be conscious of the size: If you've never shopped for engagement rings in Dallas before, you may not be aware of the fact that a diamond can come in a variety of sizes and shapes. To help you narrow down your search, you may want to consider looking at some pictures so that you have an idea of the shape that you're interested in. Even if you aren't sure of the name of the cut that you like, just a show our diamond jewelers in Dallas a picture and we can point you in the right direction.
The right measurement is key: As soon as you pop the question, you will want to slide the engagement ring onto the finger of your new fiancé right away. In order to do that, however, you will need to know their ring finger size. If you plan on your surprising your partner with your proposal, you may want to try to drop subtle hints when it comes to determining their ring size. If you can't confirm the size before you make your purchase, you can always stop back in to our Dallas engagement ring store and we'll be happy to resize it for you.
Consider shopping with your significant other: Many people believe that it's bad luck to shop for an engagement right with your soon-to-be fiancé. The reality is that looking at engagement rings in Dallas together gives you a better chance of finding something that your hopeful fiancé is sure to love. Even if you don't find the perfect ring that day, you can at least rule out what your significant other doesn't like which will be helpful in the future.
Set a budget for yourself: It's important to remember that the price of diamond engagement rings can vary on a number of different factors. A good rule of thumb is to set a budget for yourself so that you don't fall in love with a ring that is outside of your price point. When you come to our Dallas engagement ring store, you are sure to find nothing short of the best options for diamond engagement rings as well as the best prices.
Don't forget about the band: Many people become so focused on finding the right diamond that they forget about the fact that they will need to pair it with a metal band. Typically, engagement ring bands are made using white gold, platinum, yellow gold or silver. A good rule of thumb is to true to get a feeling for the type of band that your fiancé may prefer. An easy way to do this is by being conscious of the jewelry that they currently wear.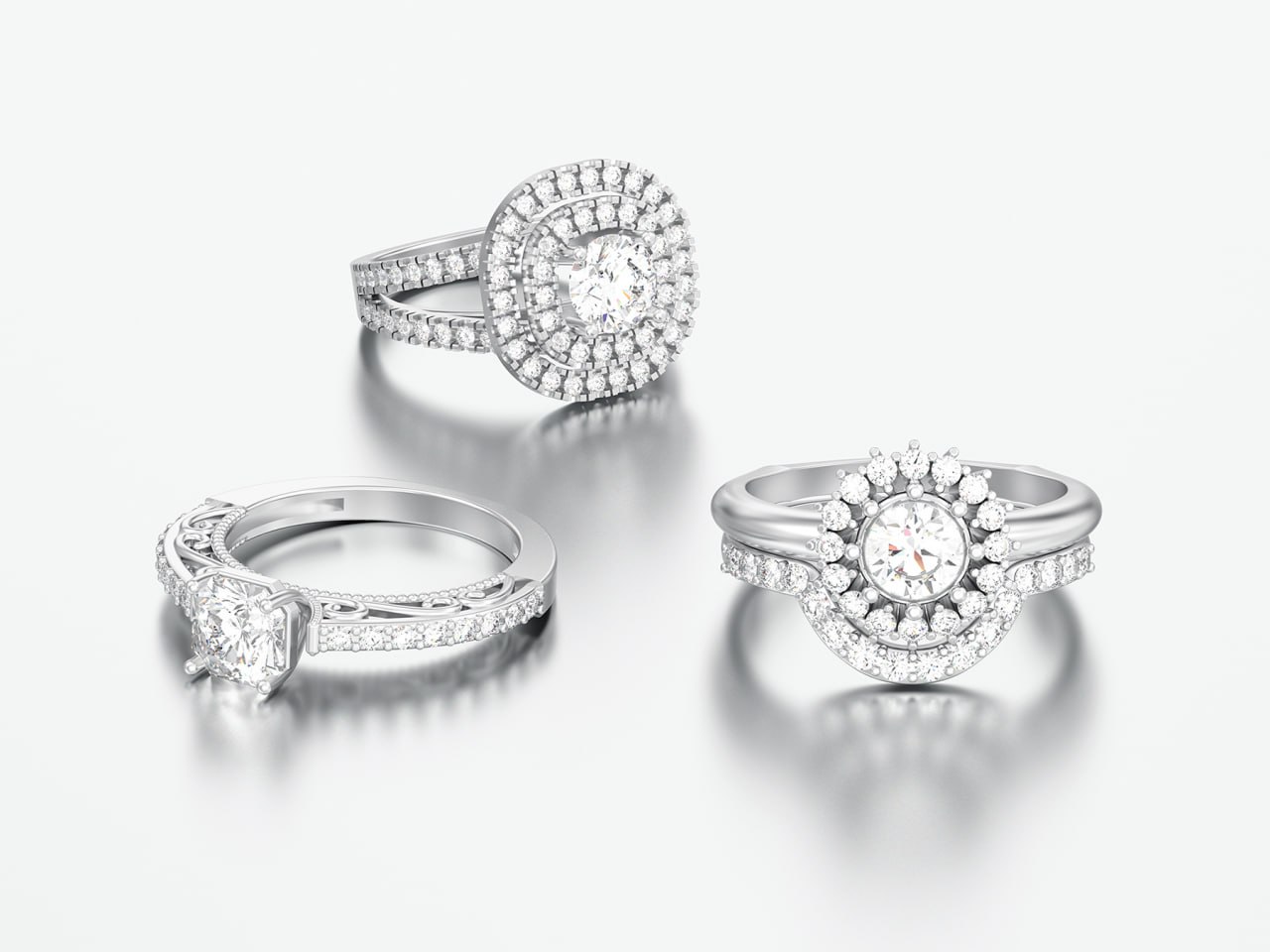 What Types of Engagement Rings Do We Offer?
Aura Diamonds Dallas is a diamond wholesale dealer. Unlike traditional jewelry diamonds stores that purchase their stock from other vendors, we host our vast inventory of wholesale diamonds dallas. Moreover, shopping with us means finding the engagement ring of your dreams! Whether it's an antique engagement ring, vintage engagement ring, classic engagement ring or even your very own custom unique engagement ring. First, we understand every couple wants their engagement ring to be just as unique as their love and relationship. We strive to provide a variety and quality that fits your taste, engagement ring budget, and lifestyle. Second, with every style, cut, and color available in our inventory, the sky is really the limit when you shop for engagement rings Dallas with Aura Diamonds!
If you're ready to ask the love of your life to be with you forever, then it's critical that you come to the best engagement ring store in Dallas. At Aura Diamonds, we focus on providing our clients with nothing less than an incredible selection of diamond engagement rings. As one of the best engagement ring jewelers in Dallas, we hold ourselves to a high standard and commit to servicing our clients with a memorable experience every time they come to our Dallas location.
MAKE AN APPOINTMENT
Common Question Regarding Custom Engagement Rings
If this is your first time shopping for engagement rings in Dallas, it's understandable that you may have some questions for our diamond jewelers in Dallas. Here are some examples of questions that we routinely receive from our clients:
Where do I go to find the perfect engagement rings in Dallas? Without a question, Aura Diamonds is the best engagement ring store in Dallas. From our personalized service to our stellar selection of rings, you are sure to find the perfect engagement ring that your fiancé will be proud to wear every day. Remember, if you need help finding the right ring, just ask. We're always happy to help.
I love your selection of unique engagement rings. Can I purchase my wedding rings for you as well? Absolutely! We offer a vast selection of not only engagement rings in Dallas but wedding rings that will perfectly complement them. If you would like to look through your wedding ring options, just let a member of our team know and we will be happy to show you after you select your engagement ring.
My schedule is crazy. Can I schedule an appointment to come in and look at your custom engagement rings? Yes. We actually recommend that you book an appointment to ensure that you receive the personalized attention that you need and deserve as you make your decision. We're available for appointments seven days a week as early as 10AM every day. Keep in mind that we will also try to accommodate appointments outside of our normal business hours if necessary.
What's the process for ordering one of your custom engagement rings? We work closely with you during the custom design process. During your initial appointment we will speak with you in great detail regarding your design including your thoughts on the center stone and confirming the ring size. From there, our designers will put together a computer image of the ring and send it to you for you to review. Once you approve the design, we will begin the process of crafting the ring. If you have any questions along the way regarding where we are in the process, we encourage you to give us a call so a member of our team can speak with you further.
What is the 4C rule? The 4C rule are four details that you should always be conscious of when looking at a diamond. The 4C's include the gem's clarity, the color, the carats and the cut of the diamond. As one of the best Dallas engagement ring stores, our team will be able to answer any questions that you have regarding these details on the spot.
Schedule Your Appointment Today
At Aura Diamonds, our goal is to provide our clients with personalized service when they come to our engagement ring store. We encourage you to get in touch with us today to book your appointment so we can help you find your perfect engagement ring.
Summing up, you can buy any jewelry as an order or select it in our store personally. Our consultants will help you choose exactly what you were looking for. Our goal is to help you not only decide on the jewelry but also buy a piece of future happiness.
MAKE AN APPOINTMENT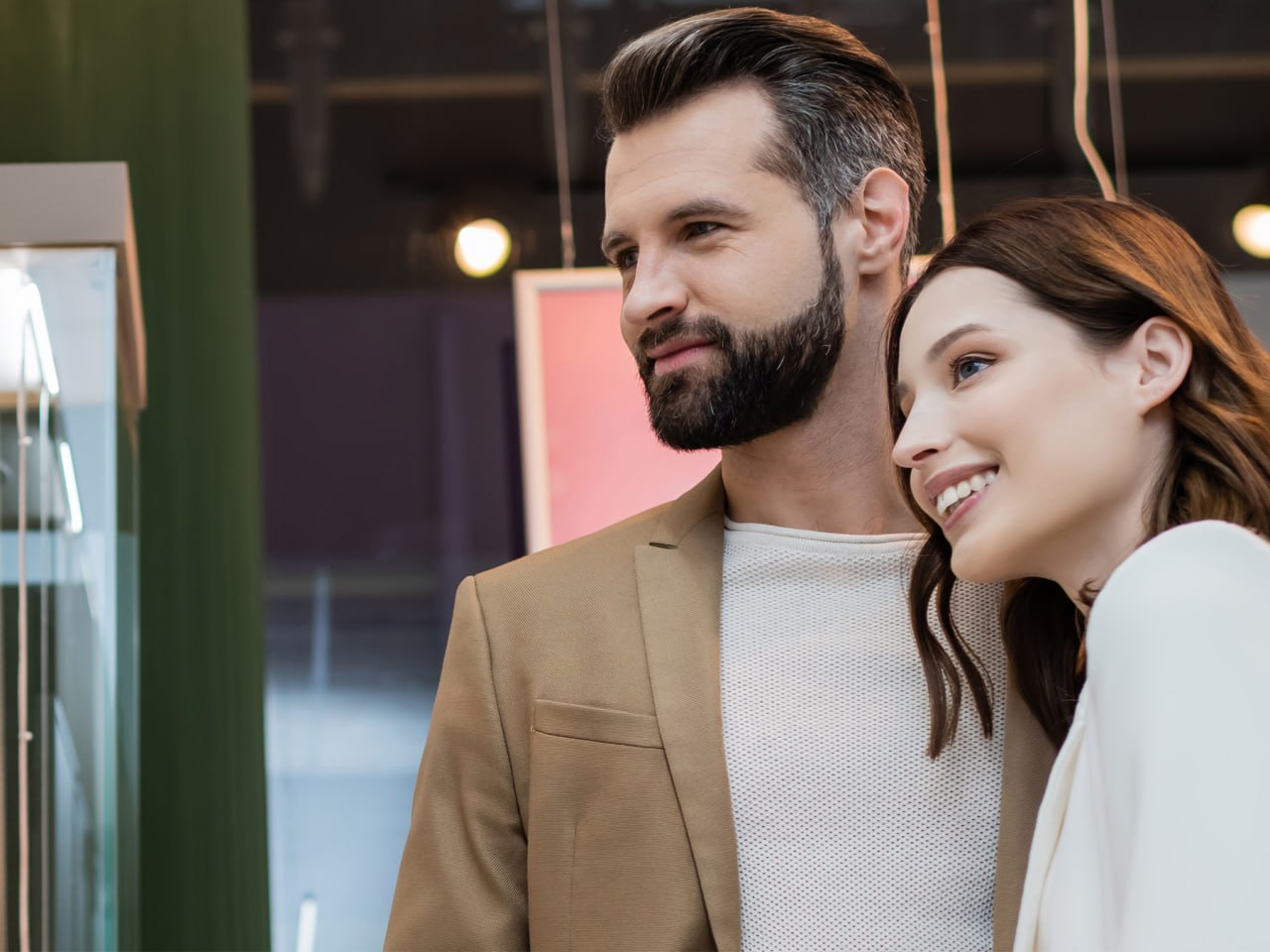 We're here to answer all your questions of quality loose diamonds dallas in engagement rings, what ring settings are the best choice for an engagement ring or customize jewelry and also, how to choose the right ring for you. Read our guide of buyind engagement ring. Aura Diamonds is your diamond and engagement ring wholesale dealer in Dallas. If you need to educate themselves on engagement ring buying or advice you can find us on a map:
4201 Spring Valley Rd.
Ste 520 Dallas, TX 75244
(214) 389-2323
Price Range: $$
Open: 10AM–6PM
Latitude: 32.802626
Longitude: -96.825274
R53F+2V Dallas, Texas, USA
Store Hours
Monday
10:00 AM – 6:00 PM
Tuesday
10:00 AM – 6:00 PM
Wednesday
10:00 AM – 6:00 PM
Thursday
10:00 AM – 6:00 PM
Friday
10:00 AM – 6:00 PM
Saturday
9:00 AM – 6:00 PM
Sunday
10:00 AM – 4:00 PM
Available by appointment outside of regular hours

Testimonials
Our mission is to bring our customers
the highest level satifactions but don't take our word for it
Read Our Reviews