Engagement Ring Types
Solitaire Engagement Ring
A solitaire is a simple without any diamonds which can hold any shape center stone. The solitaire is a great way to show off a single diamond. There are different styles of solitaire. Some styles include a complete circle with the head on top, or the cathedral solitaire where delicate arches come up to the center diamond. These styles may be wide or narrow.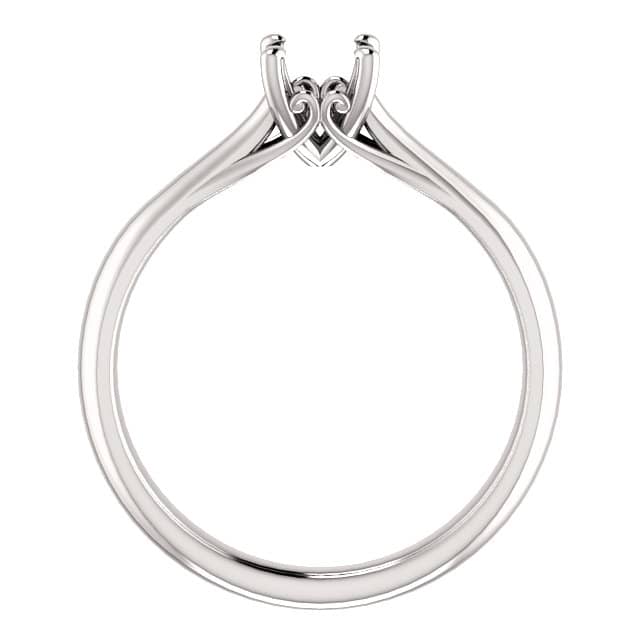 Pave Engagement Ring
A pave engagement ring has diamonds arranged in three or more rows that are offset from one another. The word pave comes from the French word for paved. Pave engagement rings should have a look of diamonds that are paved into the ring. Pave areas are usually rounded and completely covered in diamonds.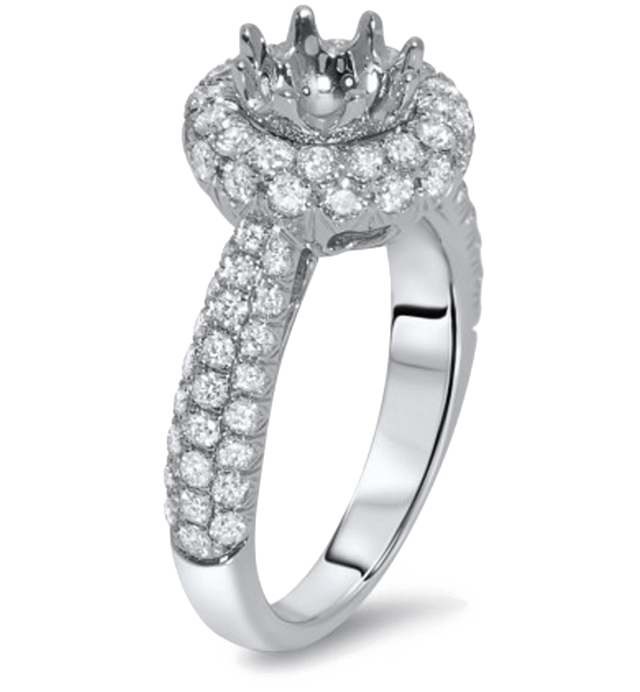 Side Stone Engagement Ring
A side stone engagement ring is any ring where there are diamonds or gemstones that flow down the side of the engagement ring. The side stones are often quite smaller than the center stone. Making them smaller will still allow focus on the center stone.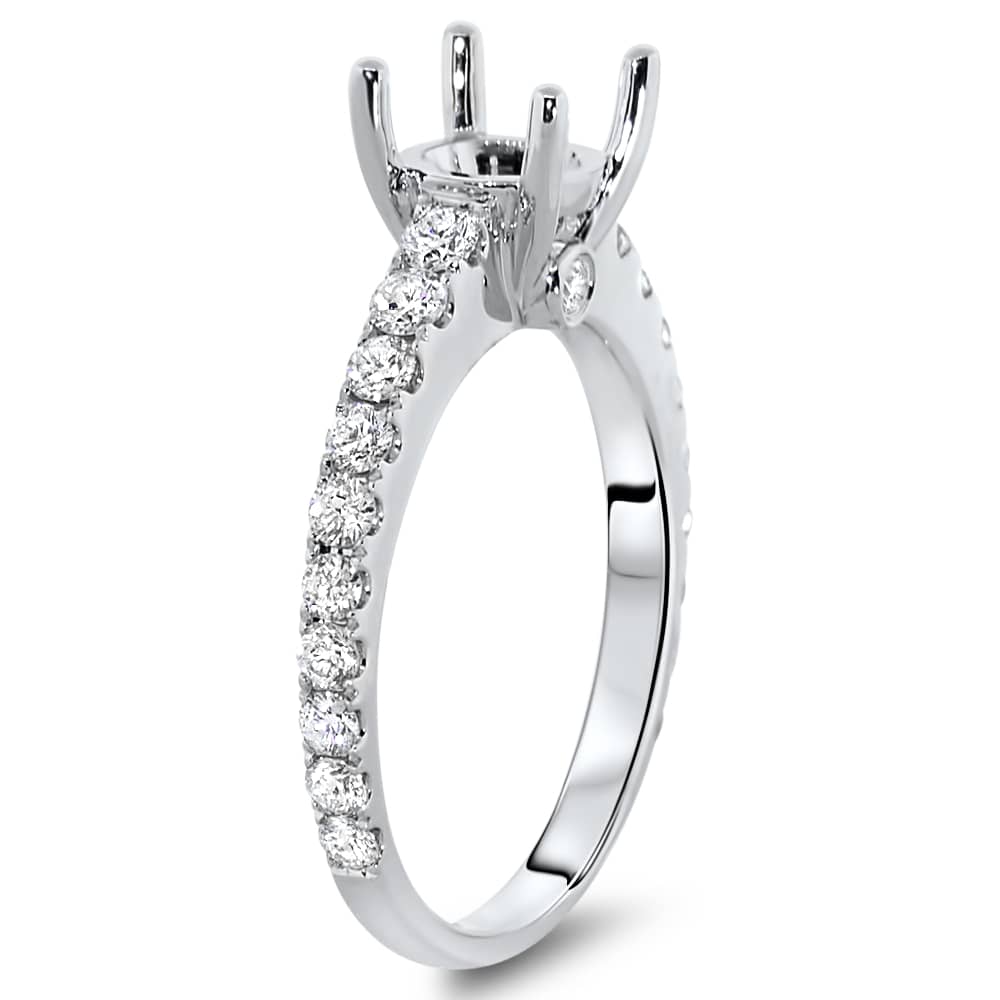 Three Stone Engagement Ring
Three stone engagement rings are three stones that represent your past, present and future together, it relatively a newer style. This ring may have smaller side stones, but the idea remains the same. Regardless of side stones or designs, as long as there is a noticeable three stone design, the ring is a past, present, future ring.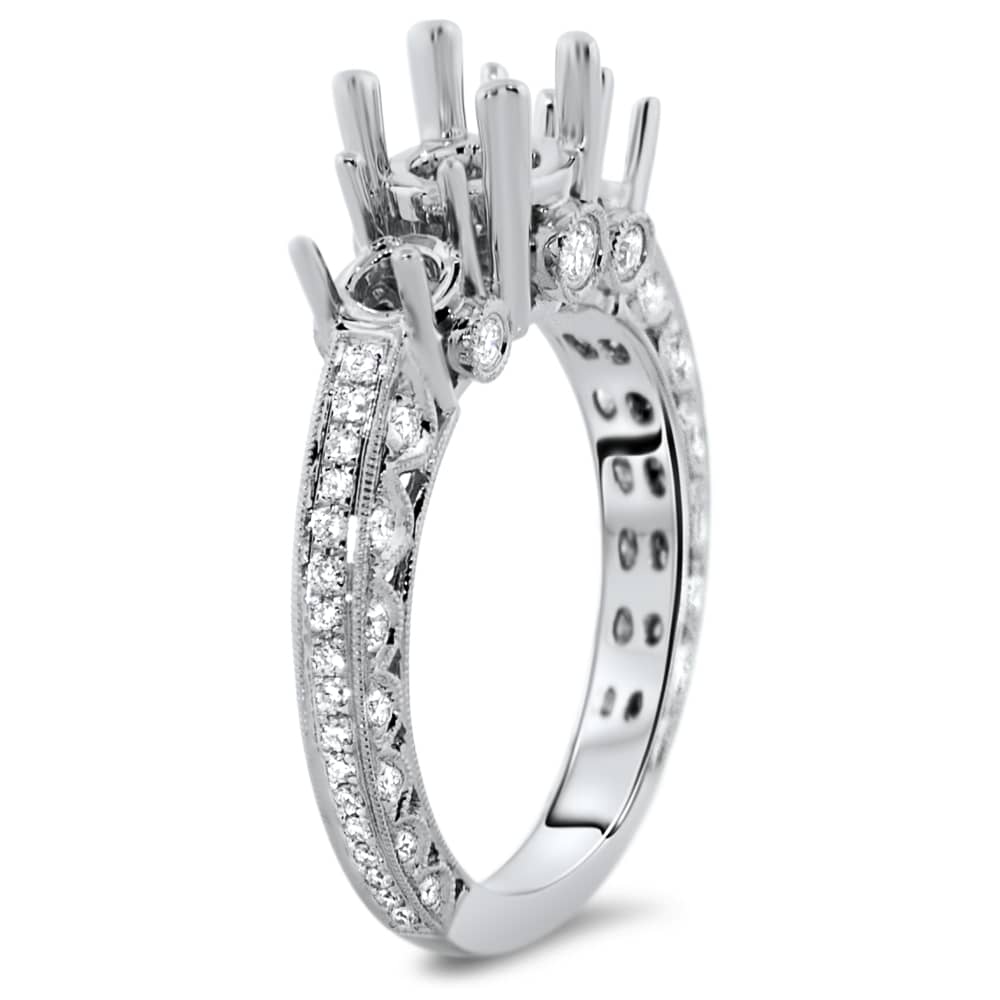 Halo Engagement Ring
Halo engagement rings have micro pave diamonds set around the central stone which gives an appearance of twice its size. Halo is the newest ring. Although halos were used in the past, you would be hard pressed to find a time frame where the halo was in vogue. The halo goes with any center shape diamond or gemstone. The limits of the halo engagement ring seem to be boundless. Single halo, double halo, infinity halo, twisted halo, and combinations are just some of the countless designs of the halo engagement ring.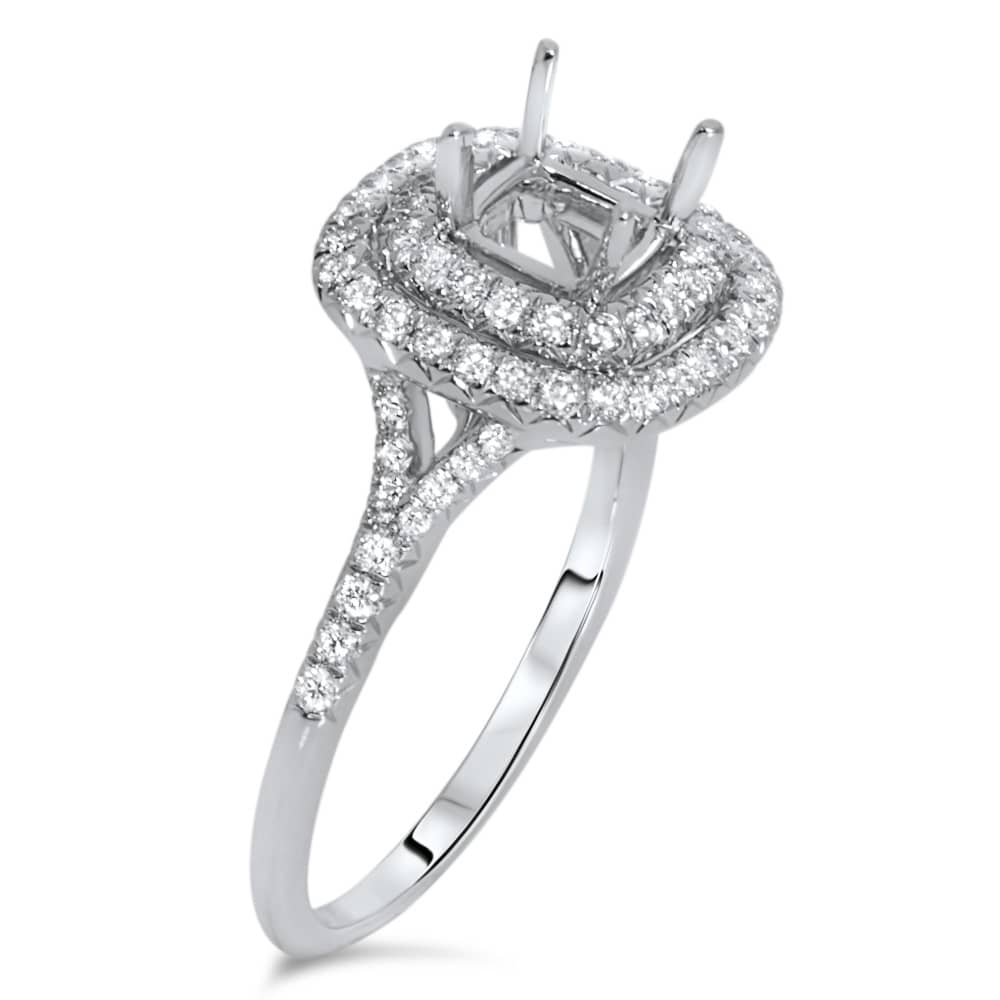 Vintage Engagement Ring
Vintage engagement rings have an antique look, with elements of art-deco, Victorian or Edwardian elements and usually have milgrain to complete the antique look. Vintage engagement rings have had the center diamond surrounded in a thin bezel with diamonds or gemstones in a semi wide design. Other vintage looking rings have the center diamond in a crown-like setting on a thinner design. Both would incorporate a light dotting of metal to outline particular areas in the design. This dotting is called milgrain. Although milgrain is used in many styles today, it is often used to bring out a vintage nature. Without it, the design can look subtly different or incomplete.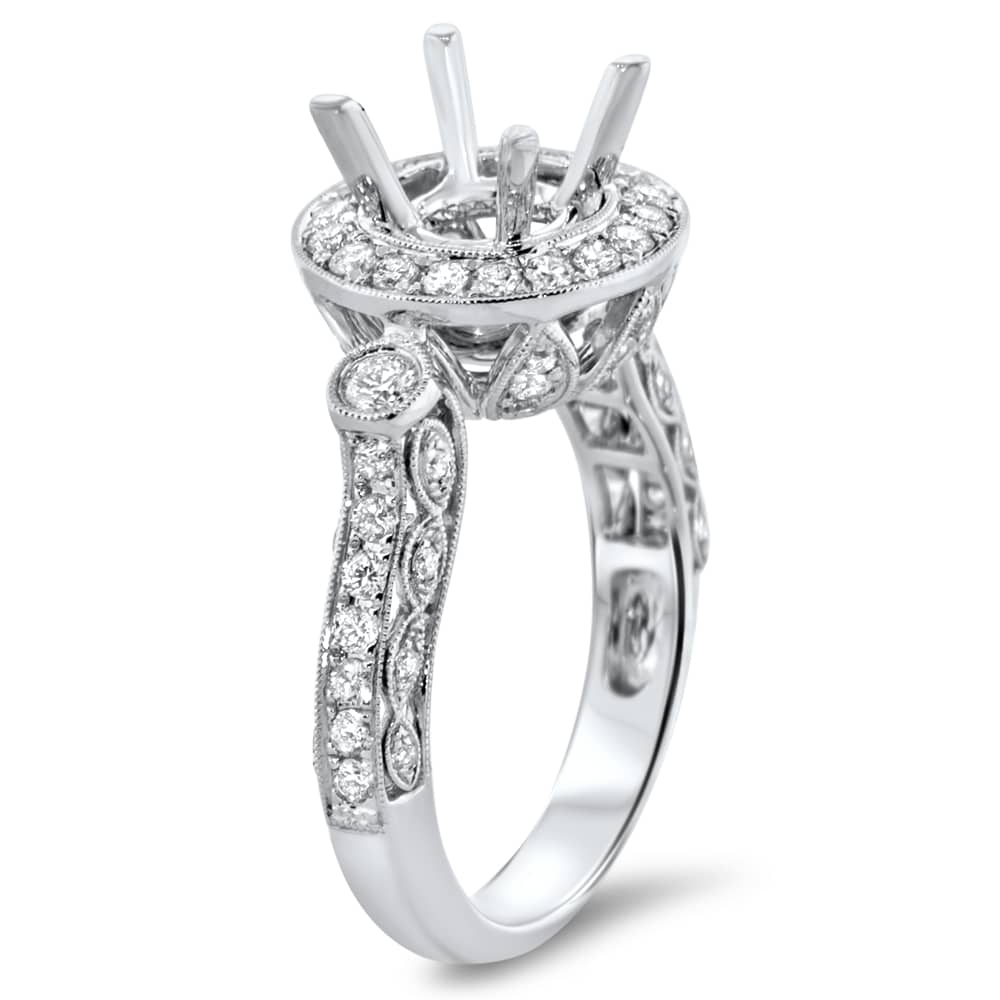 Unique Engagement Ring
A unique engagement ring refers to a one-of-a-kind specially designed engagement ring. Trying to call something unique has been easier than trying to create that one-of-a-kind design. If you make it again, is it unique? Unique designs are usually a design that may change and/or involve existing designs to one's personal taste. Taking elements from rings that are beautiful, when done, looks nothing like the rings that inspired it. These unique rings, if successful, will spawn a new generation of unique and beautiful engagement rings.