Why is a Custom Engagement Ring a Good Idea?

You want your partner to remember the day you popped the question forever – in a good way. Buy a custom diamond engagement ring allows you to give your beloved a unique romantic experience that belongs only between the two of you. When you purchase a custom engagement ring you can ensure it's designed to fit your relationship and your partner's unique style. Also, you ensure each piece of your custom diamond engagement ring is the quality you're looking for. With customizable engagement rings you are able to select each piece of the ring throughout the creative process. From the diamond (check for the 4cs) to the custom diamond settings your diamond is placed in.
A custom diamond engagement ring and custom diamond wedding rings will ensure fond and sentimental memories for many years to come. Choose a custom ring for her today and she'll thank you for years to come.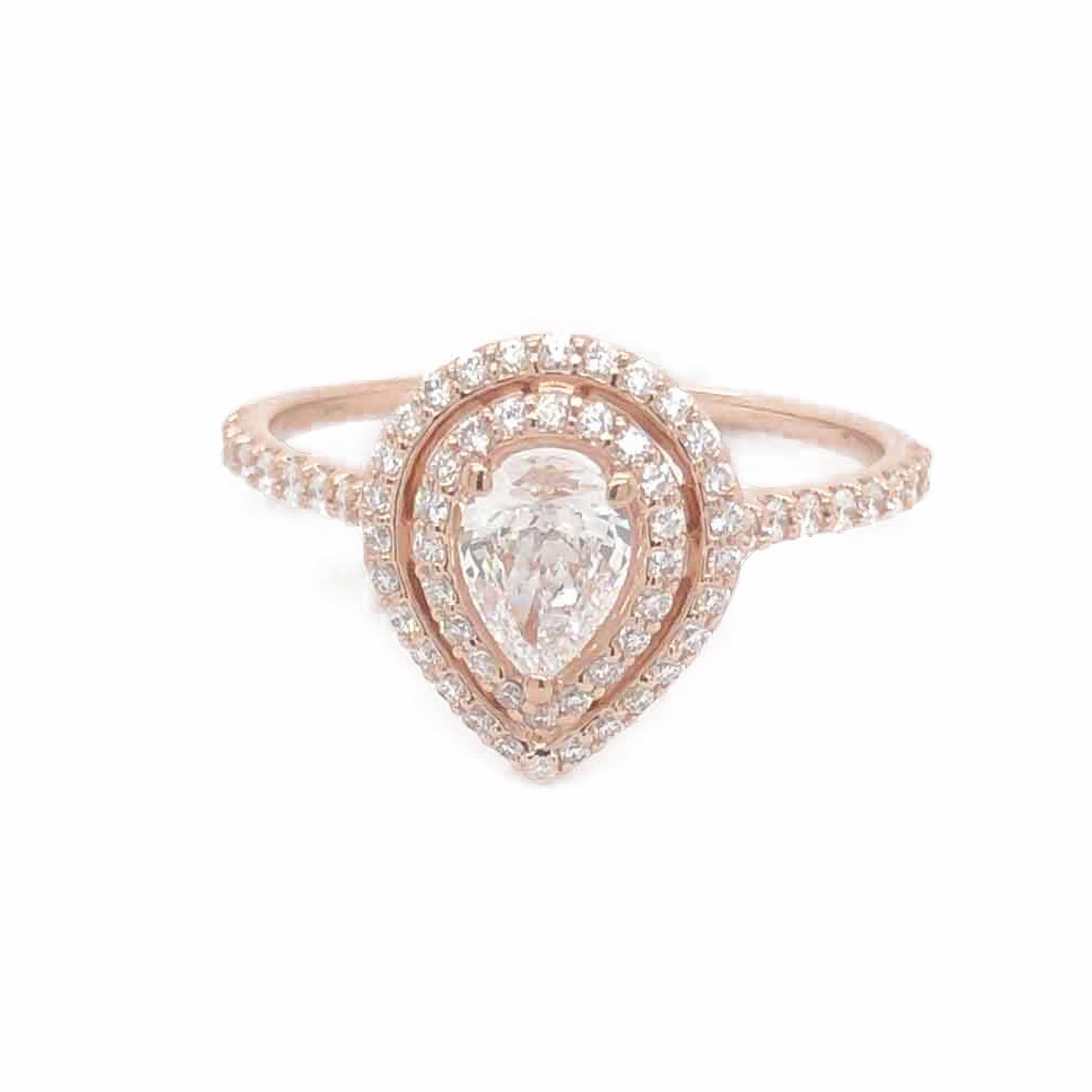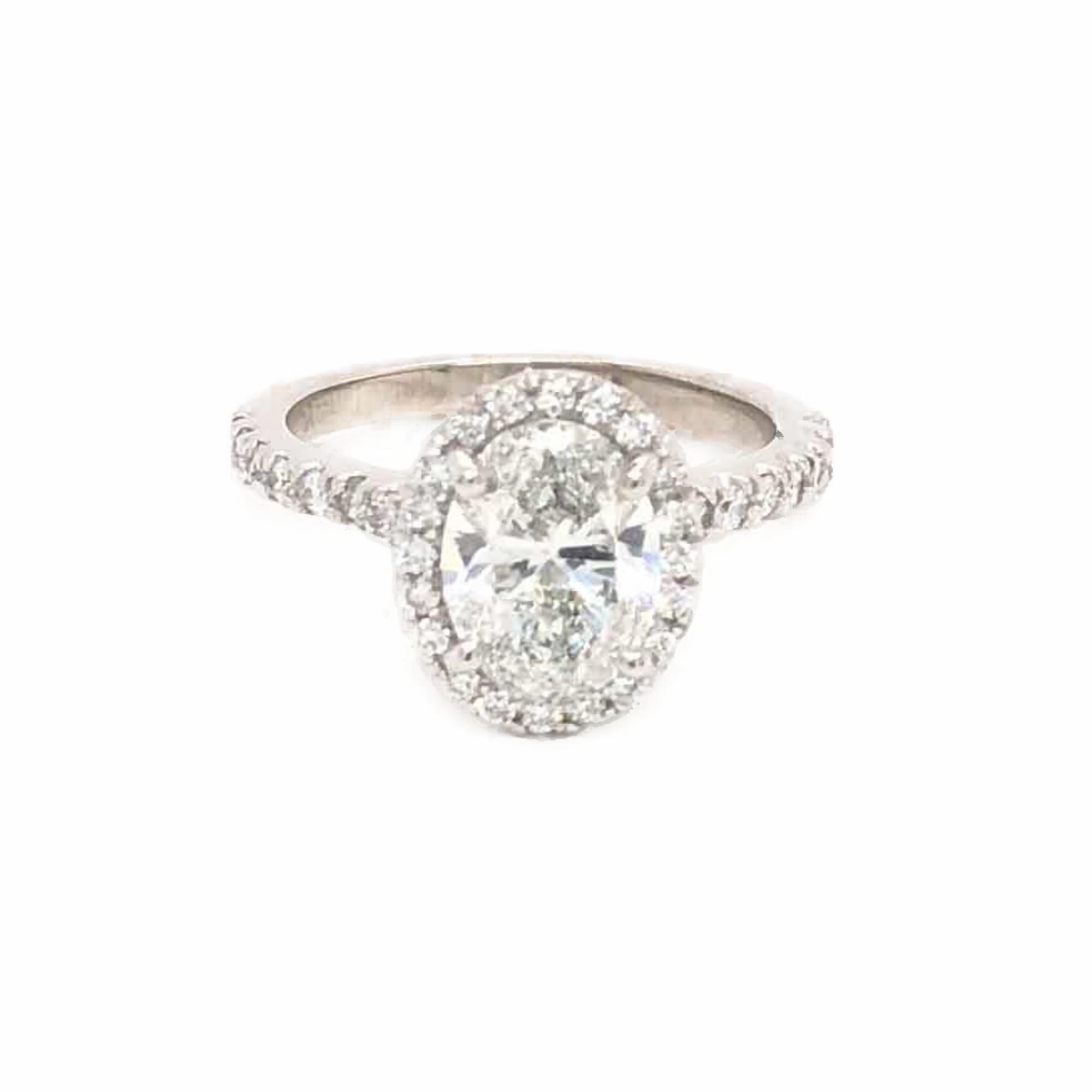 The Custom Engagement Rings Dallas Design Process:
You likely have an idea of what your dream custom engagement ring will look like. There is a process where a skilled jewelry designer and will customize your diamond ring or engagement ring and bring your dream to life.
On your first visit to Aura Diamonds you will meet with one of trained and skilled jewelry design specialists. They will discuss your ideas for your customized diamond ring to get an idea of the custom engagement ring you're looking for. From the metal for your custom engagement settings to the cut, color, and clarity of the diamond you're looking for. So, our specialists will guide you through it all.
Where to find Custom Engagement Rings in Dallas?
Aura Diamonds is your go-to diamond wholesale dealer for all diamond occasions. We're proud to staff only the best custom jewelry designers in Dallas. Therefore, our specialists provide the best custom diamond rings in Dallas.
At Aura Diamonds, our custom engagement ring designers will walk you through every step of the process. And you can make sure that your dreams with a custom diamond ring come true. With many combined years of experience, we specialize in customizing rings.
We can create custom engagement ring at our convenient Dallas location. Come talk to up today and we'll start your custom design diamond rings.
What Types of Custom Engagement Rings Do We Offer?
Aura Diamonds is proud to stay on trend with the ever-changing world in custom engagement rings and custom diamond rings. We offer a wide variety of modern and vintage designs.
The best part of buying a custom diamond engagement ring is the sky's the limit. Our design specialists have experience in all areas of custom Engagement Rings Dallas and can bring your ideas to life. Whether your special someone desires a traditional solitaire diamond with just a secret touch or a flashier halo design custom diamond engagement ring. Or for example, something totally unique to her, our the diamond design specialists at Aura Diamonds can bring the dream to life!
Can I Afford a Custom Engagement Ring Dallas?
Aura Diamonds is a wholesale diamond dealer. This enables us to offer the best prices on custom engagement rings Dallas. We encourage our diamond jewelry shoppers to know their budget before heading out the door and into the store. But Aura Diamonds is proud to offer diamond engagement rings to fit every budget.
Custom diamond engagement rings allow you to select the components that will make your customized diamond ring shine for years to come. So, by selecting each piece of the whole you're in total control of the final cost of your customized diamond engagement ring.
4201 Spring Valley Rd.
Ste 520 Dallas, TX 75244
(214) 389-2323
Price Range: $$
Open: 10AM–6PM
Latitude: 32.802626
Longitude: -96.825274
R53F+2V Dallas, Texas, USA
Store Hours
Monday
10:00 AM – 6:00 PM
Tuesday
10:00 AM – 6:00 PM
Wednesday
10:00 AM – 6:00 PM
Thursday
10:00 AM – 6:00 PM
Friday
10:00 AM – 6:00 PM
Saturday
9:00 AM – 6:00 PM
Sunday
10:00 AM – 4:00 PM
Available by appointment outside of regular hours