Wedding Ring Styles
Like engagement rings, wedding rings come in many styles. Men and women may choose to get matching styles or designs that express themselves. The wedding ring is the symbol that the wearer is married. Years ago, it was only the bride that wore a wedding ring. The custom of both the husband and the wife wearing wedding rings is only about 100 years old. Many different cultures use the wedding ring as its symbol of marriage. Wearing the ring on your ring finger on the left hand goes back to the ancient Egyptians. It was thought that there was a particular vein that went from your finger to your heart. This myth has gone on for centuries and is called "Vena Amaris" , "Vein of Love.
Classic Wedding Ring

The classic wedding ring has no stones. The ring, made of gold or platinum, comes in a variety of widths and is usually one style. No design, no stones and nothing more than a high polish.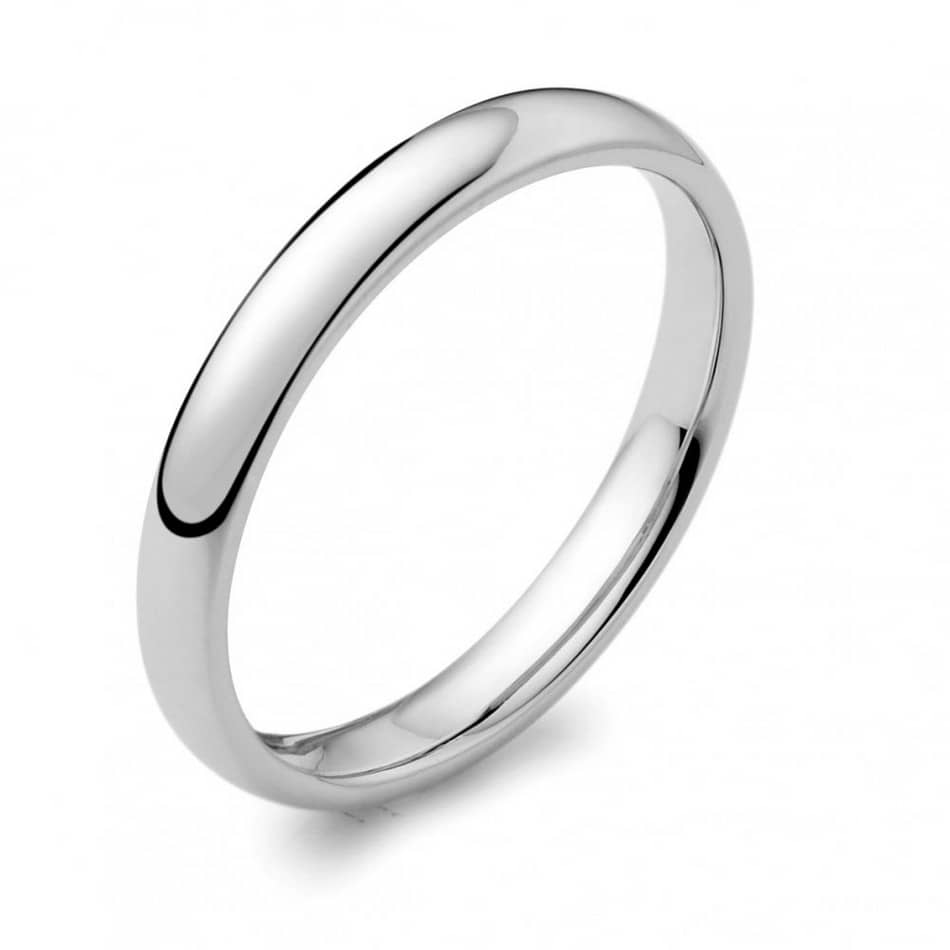 Eternity Wedding Ring
Eternity bands have diamonds that go all the way around the ring. They can come in a variety of carat weights and styles. The most popular style is complete with diamonds. There is do design because the diamonds will not allow for it. Another style is quite the opposite. It is the style that will not allow the additional diamonds. This style usually has a wavy pattern to the ring and has a vintage or antique look.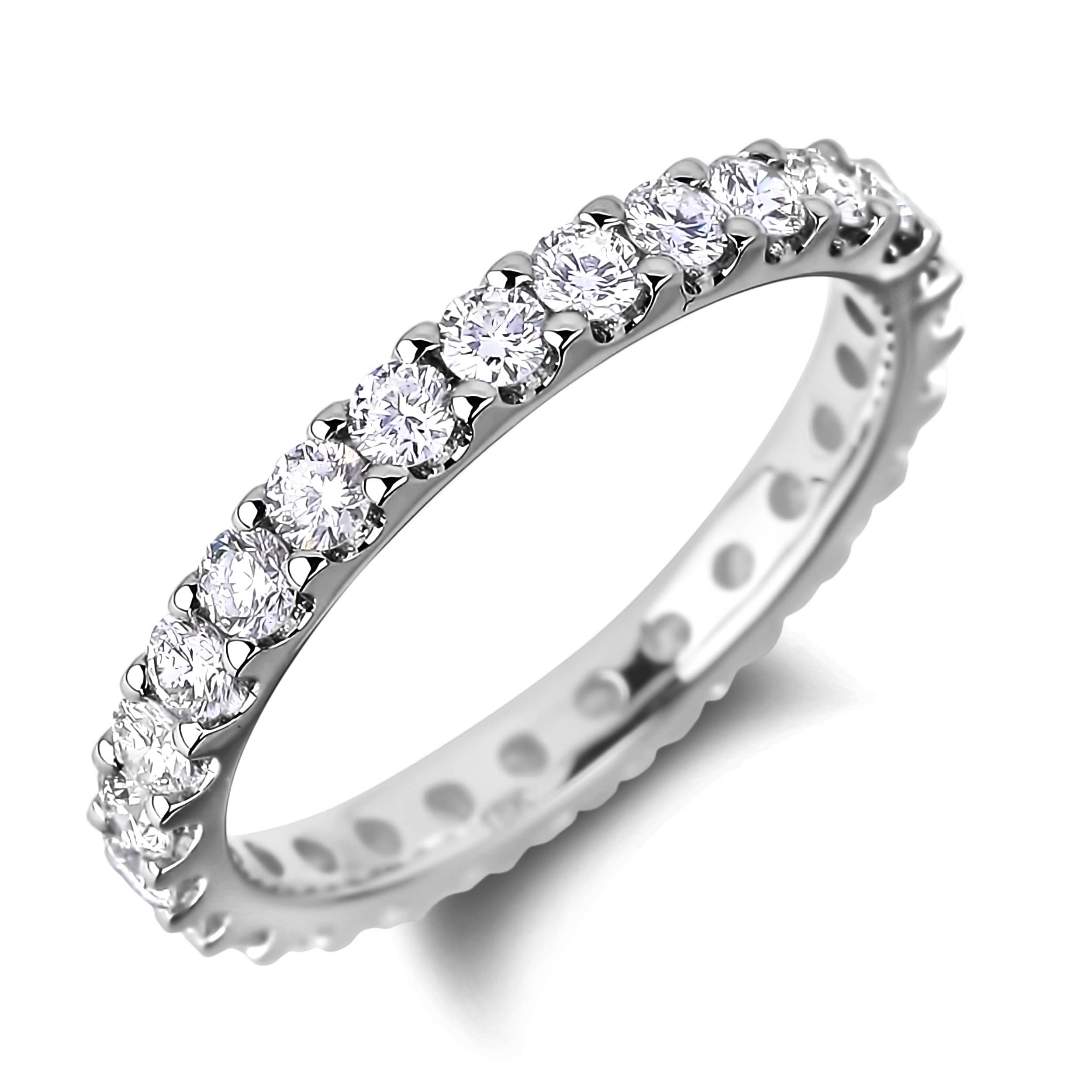 Anniversary Wedding Ring
The anniversary band comes in a variety of styles and is usually worn on the right hand. Popular anniversary ring types are the Three Stone ring, sometimes being called the Past, Present, Future ring, and wide diamond bands made in eternity or halfway. A new tradition, on the first anniversary, another wedding ring is given and is worn on the opposite side of the engagement ring creating a guard. Sometimes these rings are soldered together.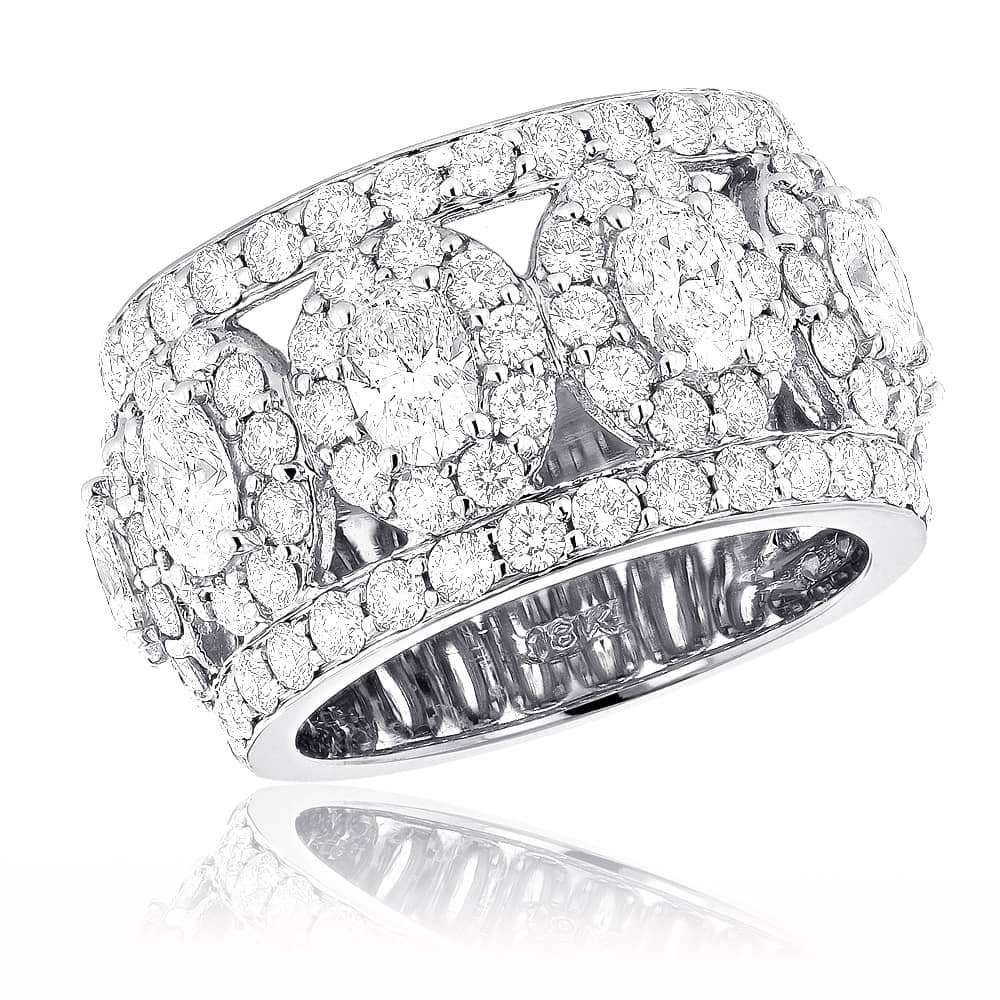 Stackable Wedding Ring
This new phenomenon takes different style wedding rings and metals and stacks them on one finger with the engagement ring. This gives the much freedom in style as none them need to match. The combination of rings can include, classic, eternity, vintage, and diamond.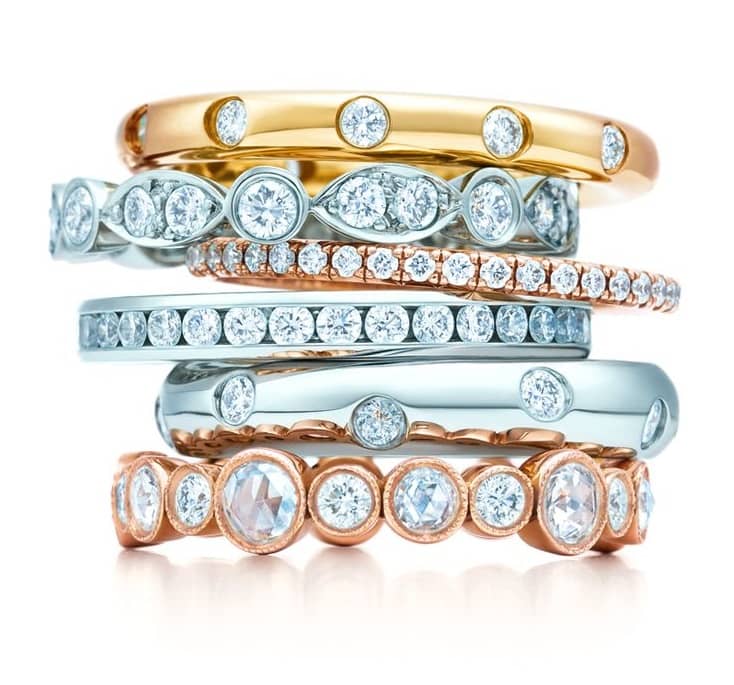 Diamond Wedding Ring
Diamond bands come in a variety of styles. Many are thin bands with diamonds across the top. But they do come in eternity and a variety of carat weights. Most diamonds bands are simple enough. The diamonds go across the top or halfway of a particular diamond size.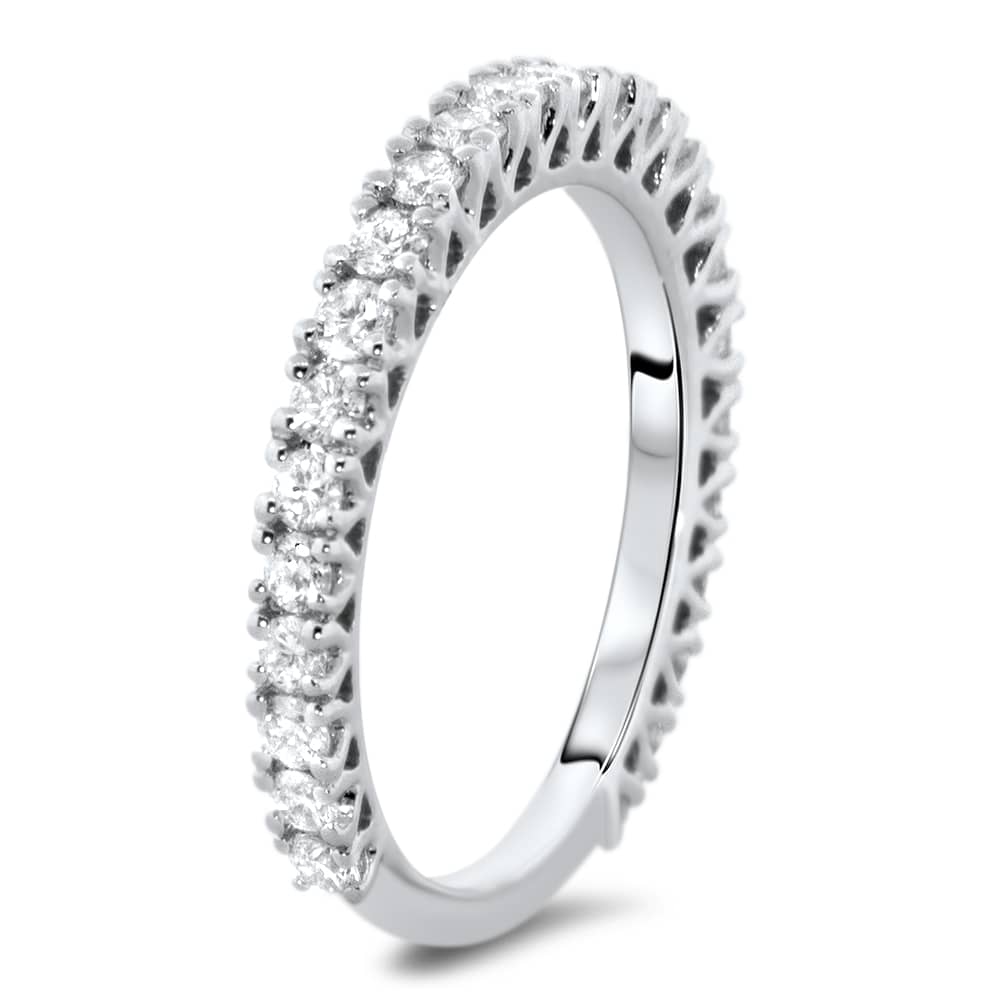 Wedding Sets
As the name implies, wedding sets have matching rings to one another. This is usually important for rings that do not have a flat or straight line to allow any wedding ring to fit up to it. Rings that do not usually have a band made for it called shadow bands. Regardless of the shape of the engagement ring, most women are trying to create a wedding set anyway.