Bracelets
Bangle - Bangles are a type of bracelet that is not connected with multiple links. The bracelet can be one solid piece or it can be hinged and open in two halves. Bangles are usually worn with other bangles or bracelets. They can be adorned with diamonds, gemstones, or plain gold.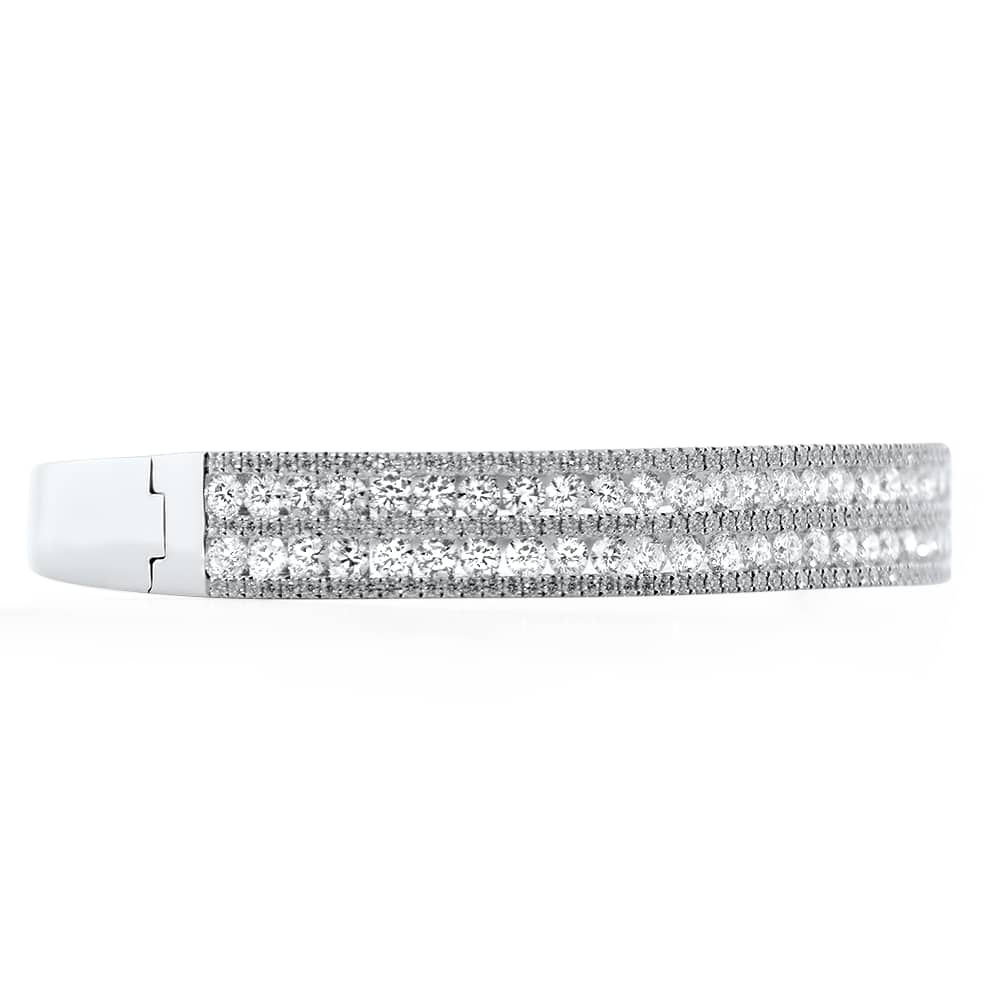 Tennis - Tennis bracelets are usually individually set diamonds in a straight line set in platinum or gold. They come in a variety of styles and carat weights.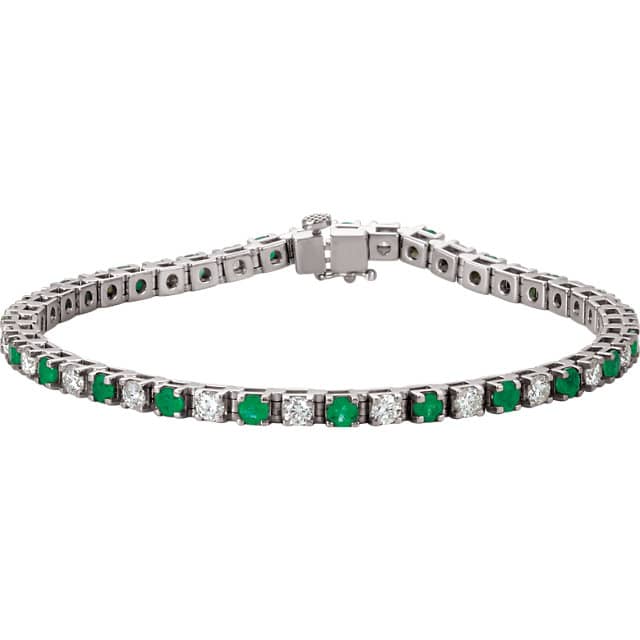 Cuff - Cuff bracelets are wide bracelets that are open on one end and slid over the wrist. Cuff bracelets are one of the oldest style bracelets.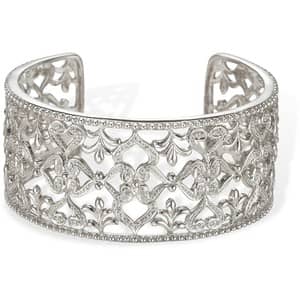 Link - Link bracelets are made with small individual links that form a flexible bracelet. These links may have diamonds or gemstones.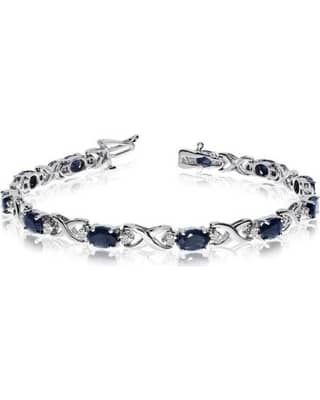 Charm - Charm bracelets are simply chain bracelets with a personal touch of the wearer. Small token like symbols will dangle off the chain link to symbolize events, loved ones, or themselves.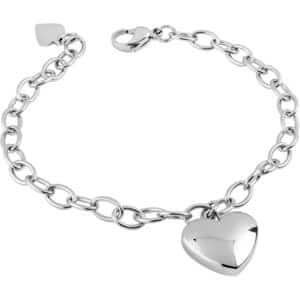 Chain - The chain bracelet refers to type of bracelet that has no gemstones and is identified by the type of individual chain link it has. Rope, curb, and figaro are three popular types of chain bracelets.
Identification - The identification bracelet or 'ID' bracelet falls into two groups. The first group is the Medical Identification Bracelet. This bracelet is usually in yellow gold and has very noticeable instructions printed with red lettering. If the wearer becomes injured in some way, medical personnel will know what special requirement the patient will need. The second ID bracelet is usually on a flexible chain link with a metal plate in the middle of the bracelet. The metal plate rests on top of the wrist and has their initials, name or some other way to personally identify the wearer.