Bracelets
A bracelet is one of the most common types of jewelry at all times. Earlier bracelets were worn as amulets. The first bracelets were woven from leather, and also carved from wood.
As soon as jewelers became available gems, bracelets got a different meaning. At now bracelet with jewelry show the status and well-being of its owner.
Bracelets for men and women
Bracelets are incredibly popular today among both men and women. Now the leading jewelers of the world are not afraid to experiment in creating bracelets. Due to constant innovations in bracelets, they have become very comfortable, lightweight and practical. Now, looking at fashionable catalogs of modern jewelry, you can see that young girls are happy to wear several bracelets on one arm, made of gold, silver, and decorated with diamonds.
So, photos of women's bracelets make it clear that it is important to combine all the bracelets in style and color. Small interesting pendants in the form of letters, symbols, different stones can hang on them. As a rule, these bracelets are made from practical materials suitable for daily wear.
Men also wear bracelets. As a rule, men engrave the name of their beloved girl, and wear such bracelets every day. Such bracelets are not always made of gold, usually of good fabric and silver. Bracelets can emphasize the character and face of a man as a strong and independent person.
How does a bracelet fit with other jewelry
There are some rules that will tell you how to harmoniously combine several bracelets with other jewelry.
At first, watches and bracelets are best worn on different hands. These are two independent accessories that rarely look good in tandem.
Secondly, not customary to wear both silver and gold bracelets. Jewelry made of these noble metals is best worn separately. Do not wear two gold bracelets at the same time. Since each of them is a perfect product and its beauty can be overshadowed by another decoration.
Also, you must choose a bracelet also for clothes. This is important because not all bracelets can fit your dress or suit. So, bracelets made of precious stones in light shades will always complement the cocktail image with sophistication and tenderness. It is customary to wear expensive gemstones of large size with the appropriate evening outfit. For example, for men, silver bracelets with stones can fit a formal suit. A gold bracelet can suit men to short shirts without a jacket, for a better look.
To choose the right bracelet you need to come to the jewelry store. The choice of bracelets is very large, you need to immediately set a goal for yourself, why buy a bracelet. If this is a gift for a girl, then you can put how she will look with a bracelet in an evening dress. If this is a purchase for yourself, then you can imagine how you will look with it for an evening walk or for everyday wear. But, a bracelet for a gift with diamonds will always look gorgeous on your part.
Where to buy a bracelet
Where can I buy bracelets made of gold, silver, platinum, and other modern practical materials? Our jewelry store knows what young, modern, active, business, dynamic and stylish people need. Here you will find discreet and classic and luxury bracelets.
We can choose for you the most interesting and original models for every taste. Here you can choose and buy a bracelet with natural stones for women. And also, an elegant bracelet for a man with his own name and many other accessories.
Types of Bracelets
Bangle - Bangles are a type of bracelet that is not connected with multiple links. The bracelet can be one solid piece or it can be hinged and open in two halves. Bangles are usually worn with other bangles or bracelets. They can be adorned with diamonds, gemstones, or plain gold.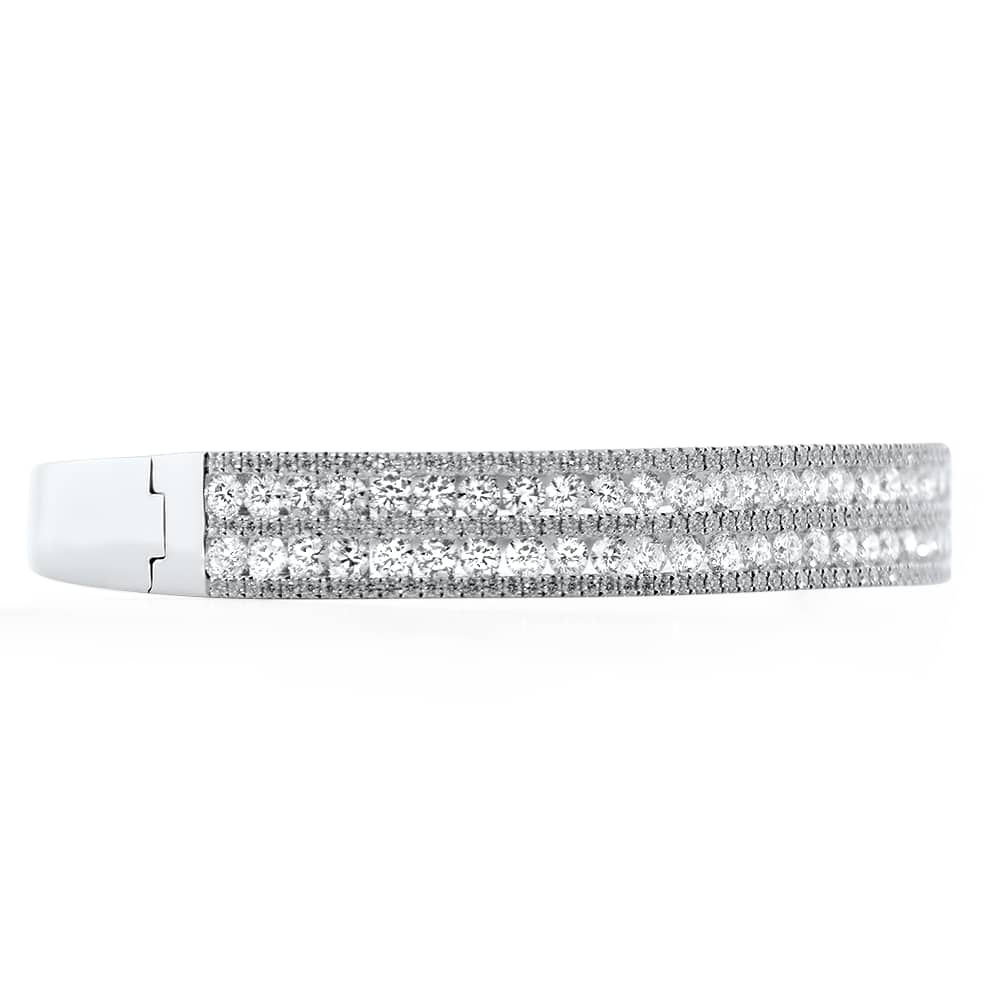 Tennis - Tennis bracelets are usually individually set diamonds in a straight line set in platinum or gold. They come in a variety of styles and carat weights.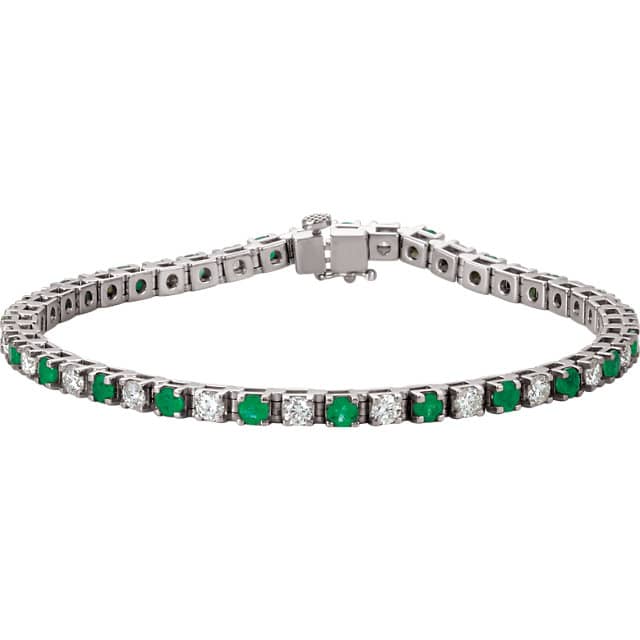 Cuff - Cuff bracelets are wide bracelets that are open on one end and slid over the wrist. Cuff bracelets are one of the oldest style bracelets.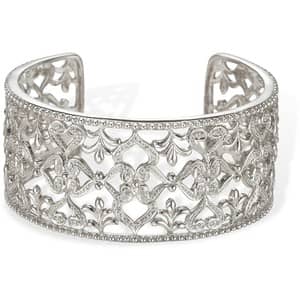 Link - Link bracelets are made with small individual links that form a flexible bracelet. These links may have diamonds or gemstones.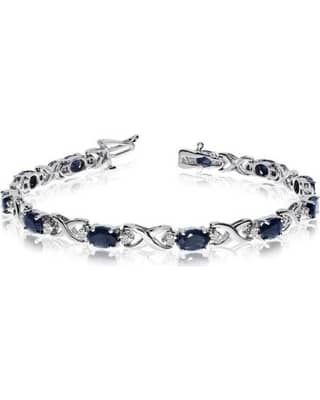 Charm - Charm bracelets are simply chain bracelets with a personal touch of the wearer. Small token like symbols will dangle off the chain link to symbolize events, loved ones, or themselves.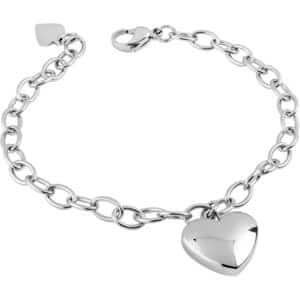 Chain - The chain bracelet refers to type of bracelet that has no gemstones and is identified by the type of individual chain link it has. Rope, curb, and figaro are three popular types of chain bracelets.
Identification - The identification bracelet or 'ID' bracelet falls into two groups. The first group is the Medical Identification Bracelet. This bracelet is usually in yellow gold and has very noticeable instructions printed with red lettering. If the wearer becomes injured in some way, medical personnel will know what special requirement the patient will need.
The second ID bracelet is usually on a flexible chain link with a metal plate in the middle of the bracelet. The metal plate rests on top of the wrist and has their initials, name or some other way to personally identify the wearer.