What is a promise ring?
Depending on who you ask, there are a few answers. In a previous article on the jewelry blog, we covered the issue of fake diamonds, and in this article, we will address the issue of the promise ring. In its simplest terms, a promise ring is symbolic contract between two people, their parents or God. The promise ring has traditionally been an expression of love an engagement ring or proposal between a loving couple. The promise ring may be a symbol of their contract of purity or abstinence in the relationship. Instead of a couple exchanging a promise ring, parents have given the promise ring to their children as a symbol of purity and abstinence until they are married. Some have used the promise ring as a symbol of faith or as a covenant between them (as a couple) and God. Regardless of intent the promise ring is a very personal symbol of their honor to love and commitment.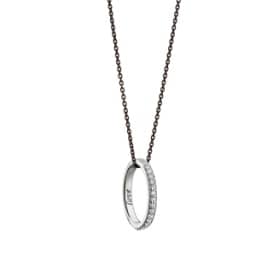 What finger do I wear a promise ring?
There are no specific rules for how promise rings are worn, coming down to personal preference. Promise rings can be worn on the right or left hand and sometimes on a chain, harkening back to the days where young girls would wear their boyfriend's class ring on a chain because it would be too big to wear themselves. Girls choosing to wear the ring on their right hand usually say that they want to save their left hand for the engagement ring. Those choosing to wear it on their left hand may wear it on their middle finger. However, if they choose to wear it on their ring finger they will move the promise ring to their right hand after they are engaged. Many agree that the ring finger should not be used for friendships.
What is the difference between a promise ring and an engagement ring?
Although an obvious answer may be the size of the diamond in the ring, a promise ring is not engagement ring and does not have the same meaning. Promise ring or engagement ring couples take their relationship sincerely and it becomes a symbol of who they are. Engagement rings are a symbol of the relationship moving to the next direction, marriage, possibly making a family. The promise ring is more of living in the now with a possible future together. The promise ring is more of a stepping stone to the engagement ring. Couples promised to one another may have a commitment taking them through high school or college, not needing to look further than trying to accomplish self growth while having a relationship.
Promise rings for couples
Some couples will choose matching promise rings where the rings themselves may form a heart or at least have a similar design. Couples choosing their promise rings together add an emotional value that strengthens the symbolism behind the promise ring. Promise rings for couples usually match in some way, sharing patterns or designs, but they do not have to. The symbolism of the individual ring is more important than the pattern or design in the ring.
Promise rings for women
Promise rings for women are usually narrower type bands with a simple center stone. They will look different than their larger fashion jewelry. These rings are more understated than the wide or colorful adornments with matching earrings or necklaces. Promise rings for women are personal statements not a jewelry accessory and will be cherished forever.
Promise rings for girlfriend
Promise rings for girlfriends tend to have more symbolism within the ring depending on their age. The heart shape promise ring may be the most popular promise ring, having a diamond or colored gemstone in the ring. Another popular design is the love knot with overlapping lines forming a knot at the top of the ring. The design may have diamonds or gemstones.
Beautiful and best promise rings
The best promise rings are those that make the statement that is simple and not lavish. A promise ring is very personal and does not need to make a statement to the world like an engagement ring may. Some of the best promise rings have narrow bands with a beautiful, but modest, center stone. The center stone may be any shape or even surrounded in diamonds.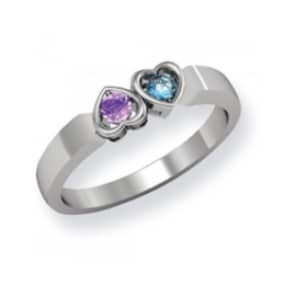 Design your own promise ring
If you are going to design your own promise ring, keep it simple. Promise rings can have a small diamond in the center or a beautiful colored gemstone like a birthstone. The point is to keep it simple. You can incorporate shapes like the infinity or heart symbol and put the diamond or gemstone in the middle. A nice touch is to use both of your birthstones in the design. Engravings are nice, but engraving on the inside takes less away from the center stone.